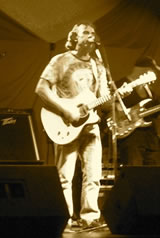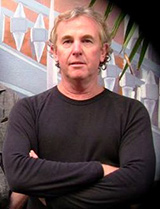 Biography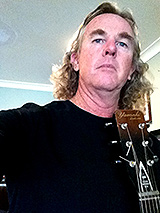 Originally from Sydney, Paul started his musical career as a bass player playing the strong pub rock scene around Wollongong NSW from the late 70's to early 80's. Notable bands were SCAM, winners of the Battle of the Bands, '78 and '79 and finalists in Reg Grundy's 'Star Search' on the Ten network. Later on PLAIN SAILING released "Crazy Feeling" written by Chris Murphy and "Don't seem Right" written by Paul through Festival records and Cole Joye.
Paul moved to W.A as a piano player and singer/song writer and played the lucrative piano bar scene present in Perth around the Americas Cup days of the mid '80s. In 1989 Paul won first prize in the Rock/Pop section of the WARMIA song contest for his song "Crazy for You", later to be released by Deb Shamin and Rob Wilson. The songs "Good Company" (country) and "I Don't Wanna Know" went on to win the Grand prize of the WAMI competition in 1990. Paul's first solo album "Good Company", released later that year went on to win much critical acclaim and nominations for album of the year.
In the mid 90's Paul joined THE SENTIMENTAL BLOKES as a piano player, specialising in the crooning jazz songs of the rat pack era. It was in this band that Paul met Craig Pinkney and Anthony Bridge with whom he formed PINK AND WHITE BRIDGE.
Paul released a second solo album "On the Detour" late in 2003, the title track of which won first prize in the 25th Australian National Songwriting Contest for folk. His original band PAUL WHITE AND THE BAIT received much critical acclaim for a live recording of "Backdoor Refugee" listed on the album.
At present Paul is again collaborating with Anthony and Craig to produce their third full length CD to be released late 2012. As with previous CDs, "Short or Tall Stories" and "Eden in Sight", the quality of songwriting is of the highest standard.